I just got some hot news via my trusty RSS feed: According to UK weekly
Amateur Photographer
, the ink is barely dry on an agreement between Kodak and Vivitar for Vivitar to develop a 35mm SLR camera--which would be the first new 35mm SLR in quite some time--to be marketed under the Kodak name.
Kind of like this camera...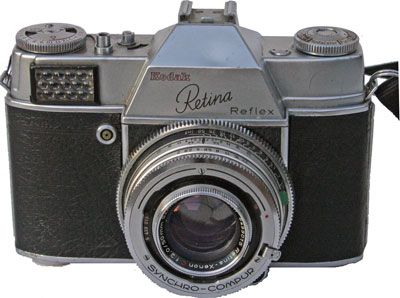 BTW...The Kodak Retina Reflex was made for Kodak by a German camera company. (Hat tip to
Mr. Martin's Camera Museum
)
The new camera being developed is said to be similar to the basic Vivitar V3000s and will be called the Kodak KV100.
Film lives!